http://i1117.photobucket.com/albums/k586/hpaq/Picture9.png
If you've never been before, Warped Tour is a great show that features every kind of music imaginable and has a very diverse crowd.  More than 40 bands play at the day-long concert, so there's something for everyone. The festival has quite the unique culture surrounding it, too: with so many bands on tour, each has to come up with something different in order to attract a crowd and sell merchandise. A lot of the bands hang out at their merch tents during the day, some walk around with umbrellas offering free shade to anyone that will listen to their band on an iPod, and others hold water balloon contests in the merch tent areas. This is what makes the tour great: it feels more like a gigantic party than Mayhem Festival and other big summer tours.
The Phoenix stop of Warped this year showcased a large number of metal and hardcore influenced bands, which is change from previous summers when ska and punk bands have dominated the lineup. The Age of Metal had the chance to catch a couple of the bands brave enough to play in the Phoenix heat, and interview Johnny, vocalist of Winds of Plague.
Up early in the day, Winds of Plague put on an energetic show and attracted a huge crowd.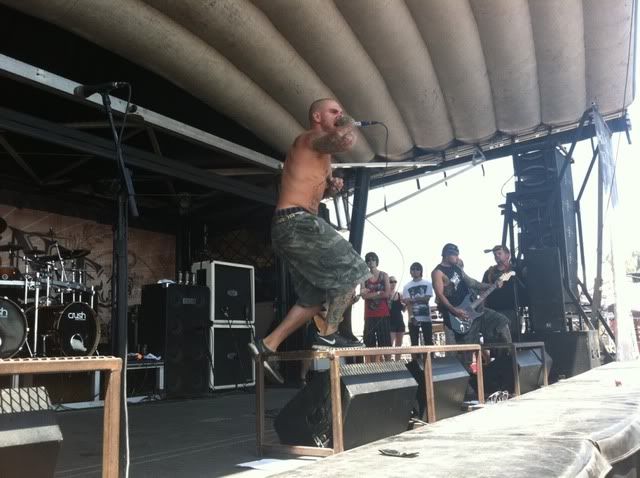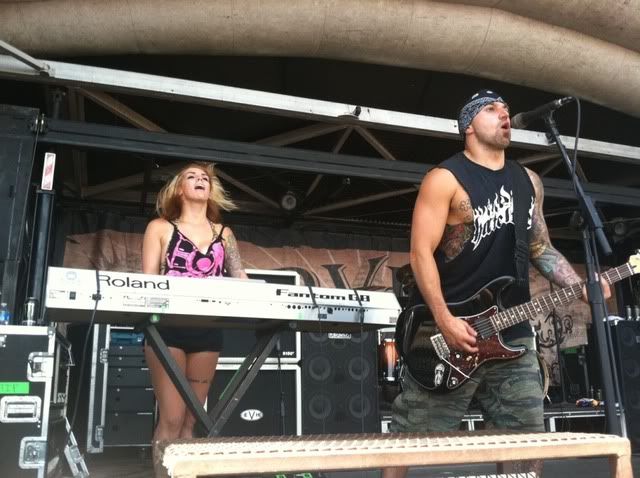 August Burns Red had a set that showcased songs from their new album Leveler.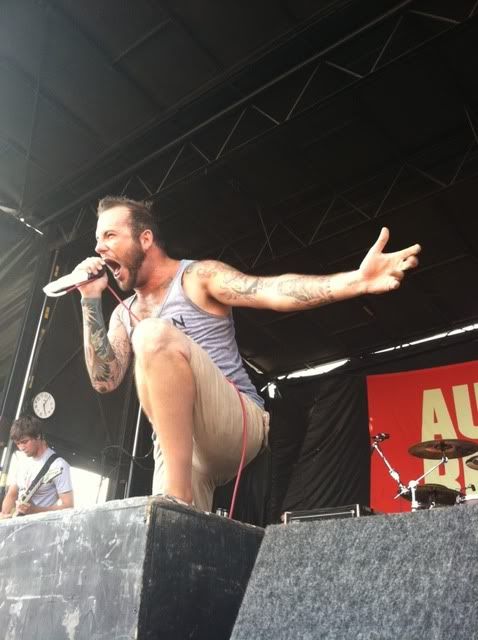 The Devil Wears Prada put on one of the most explosive sets of the day.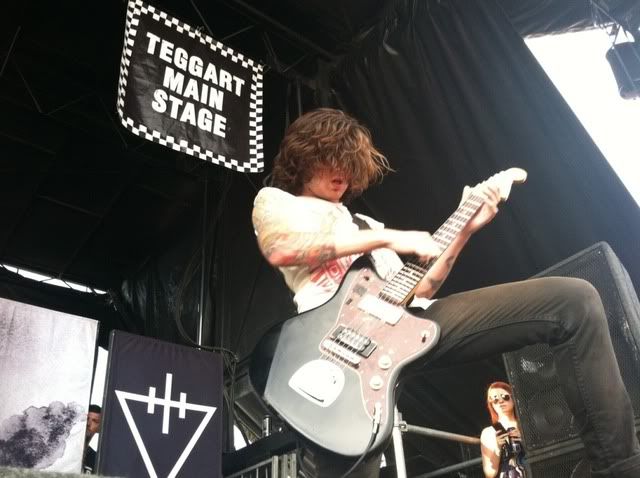 After their set, we had the chance to ask Johnny from Winds of Plague a few questions.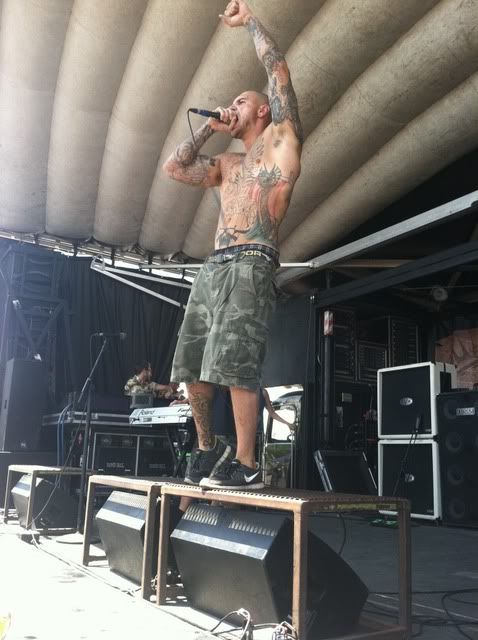 While we missed Attack Attack! and The Acacia Strain play on Sunday, overall Warped had a pretty good lineup and certainly did not disappoint.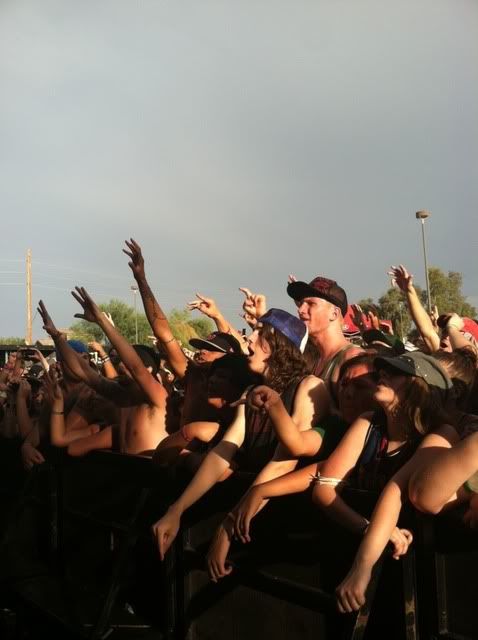 Fans waiting to see The Devil Wears Prada start.
If you enjoyed this article, Get email updates (It's Free)
Use Facebook to Comment on this Post