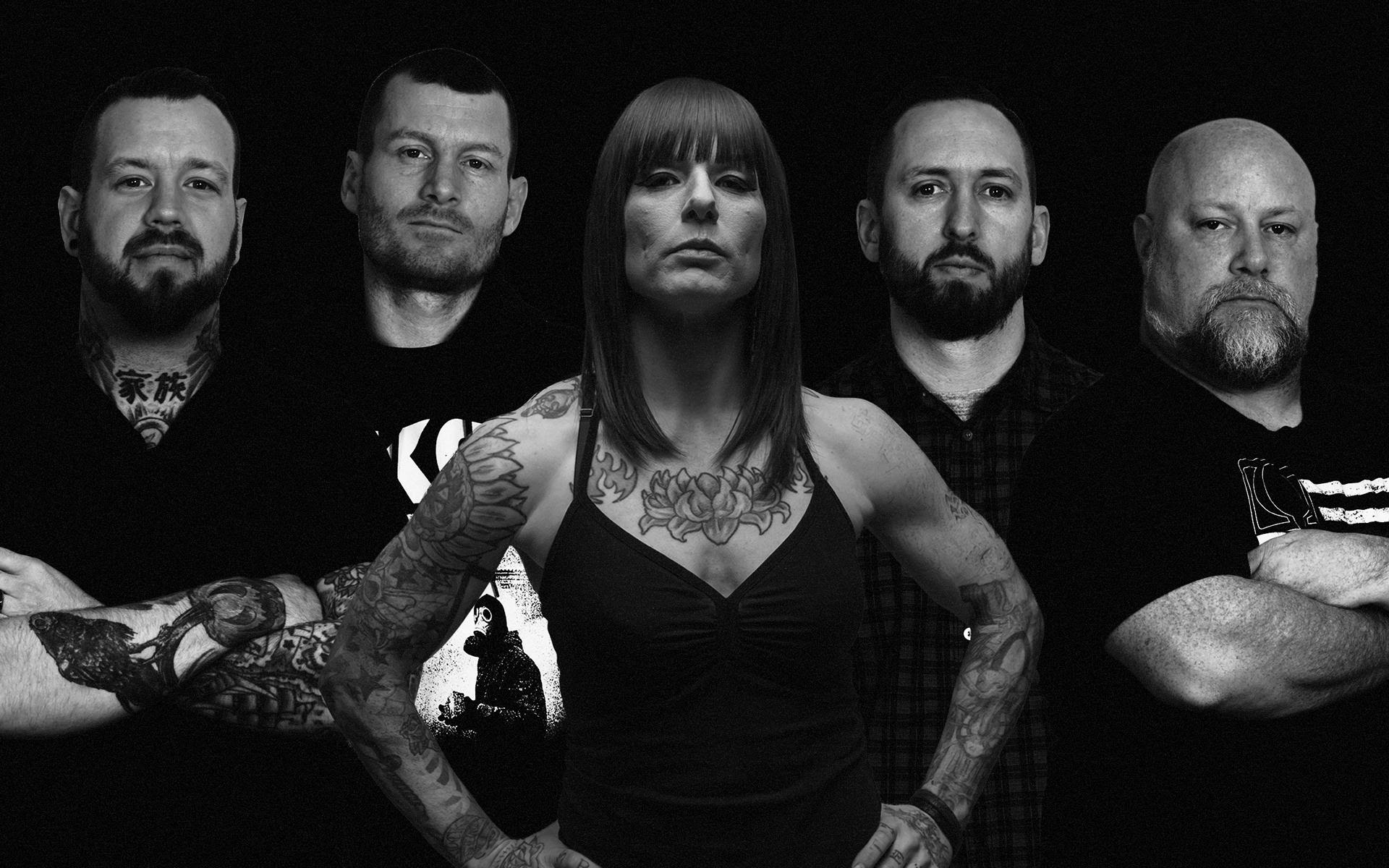 Hardcore legends in WALLS OF JERICHO have premiered a brand new track of their upcoming album No One Can Save You From Yourself.

Eight years after The American Dream, Candace Kucsulain and co. have found new allies in Napalm Records and seem more relentless than ever: there`s no space for soft nuances! Maddening riffing, downbeats, and huge breakdowns proudly display the band`s historical vigor. Elegiac hardcore parts mix well with metallic splendor – an album that is meant to be echoed by a thousand voices, baptized in sweat via the circle pit. Check out the first single "Relentless" HERE.
In addition to the new track, the band has posted a series of webisodes detailing the making of the album.
Webisode 1: https://youtu.be/6sHDHuHInHA
Webisode 2: https://youtu.be/ydxgbPyIK8Q
Webisode 3: https://youtu.be/TmPydZUuMyI
Webisode 4: https://youtu.be/rl4oGVqQYM4
Pre-Order Your Copy No One Can Save You From Yourself  – set to be released March 25th HERE.
WALLS OF JERICHO is already confirmed for the following shows & summer festivals:
18.06.2016 – Saarwellingen / Rockcamp
19.06.2016 – Clisson / Hellfest
21.06.2016 – Aarau / Kiff
22.06.2016 – St Petersburg / Opera Concert Club
23.06.2016 – Moscow – Brooklyn
24.06.2016 – Yekateinburg / Ogni
25.06.2016 – Geneva / Summer Break(Down) Festival
03.07.2016 – Roitzschjora / With Full Force Festival
08.07.2016 – Geiselwind / Out & Loud Festival
09.07.2016 – Viveiro / Resurrection Festival
For More Info Visit:
www.facebook.com/WallsofJericho
If you enjoyed this article, Get email updates (It's Free)
Use Facebook to Comment on this Post