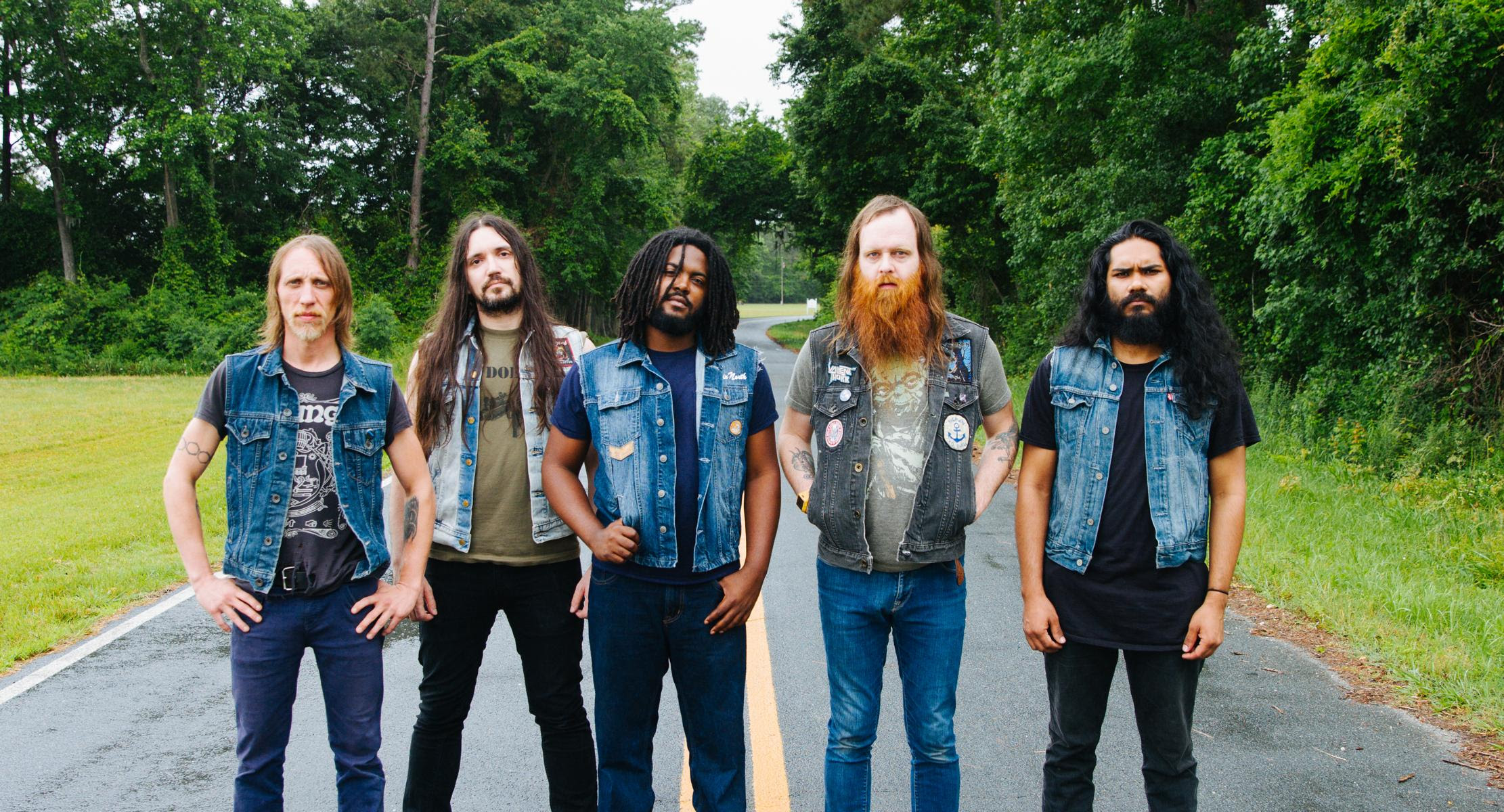 The upcoming VALIENT THORR full-length album Old Salt will be released this Friday, July 29th! Just in time to the release, the band has now unleashed a special full album preview clip. Check out ALL tracks of Old Salt HERE.
Old Salt is the highly anticipated follow up to 2013's Our Own Masters. It is their first album for Napalm Records and the seventh full-length release.  You can get your copy in exclusive bundle packages HERE.
Check out the latest music video for the track "Mirakuru" HERE.
In support of Old Salt, VALIENT THORR will be hitting the road in Europe for an extense tour, kicking off end of July. Find all tour dates listed below and read what Valient Himself has to say:
"Alahoyus European Thorrior broskeetos and broskeetas! Super psyched to announce that we'll be back across the pond for August beginning with the date of our album release July 29th in Saarbrucken! Looks like there are many cool festivals on the list and many killer bands we get to share the stage with like Bl'ast!, Jello Biafra, Neurosis, Mayhem, Sick of It All, Agnostic Front, Terror, & more. See all of you soon!!"
29.07.2016 GER – Saarbrücken, Saarmageddon Festival 2016
31.07.2016 GER – Kiel, Schaubude
01.08.2016 DK – Copenhagen, KB18
04.08.2016 NOR – Oslo, John Dee
05.08.2016 GER – Hamburg, 20 years Hafenklang Festival
06.08.2016 GER – Bad Kötzingen, Voidfest 2016
07.08.2016 I – Giavera del Montello, Disintegrate Your Ignorance Festival 2016
08.08.2016 A – Vienna, Viper Room
09.08.2016 GER – Berlin, Lido, 800
10.08.2016 GER – Munich, Backstage
11.08.2016 GER – Wiesbaden, Schlachthof
12.08.2016 P – Moledo, Sonic Blast Festival
13.08.2016 A – Döbriach Millstättersee, Sauzipf Festival 2016
14.08.2016 B – Ieper, Ieperfest 2016
16.08.2016 UK – London, Borderline
17.08.2016 UK – Coventry, The Phoenix
18.08.2016 NL – Little Devil
20.08.2016 F – Theix, Motocultor Festival 2016
For More Info Visit:
www.facebook.com/valientthorr
www.valientthorr.com/
www.napalmrecords.com
www.facebook.com/napalmrecords
If you enjoyed this article, Get email updates (It's Free)
Use Facebook to Comment on this Post