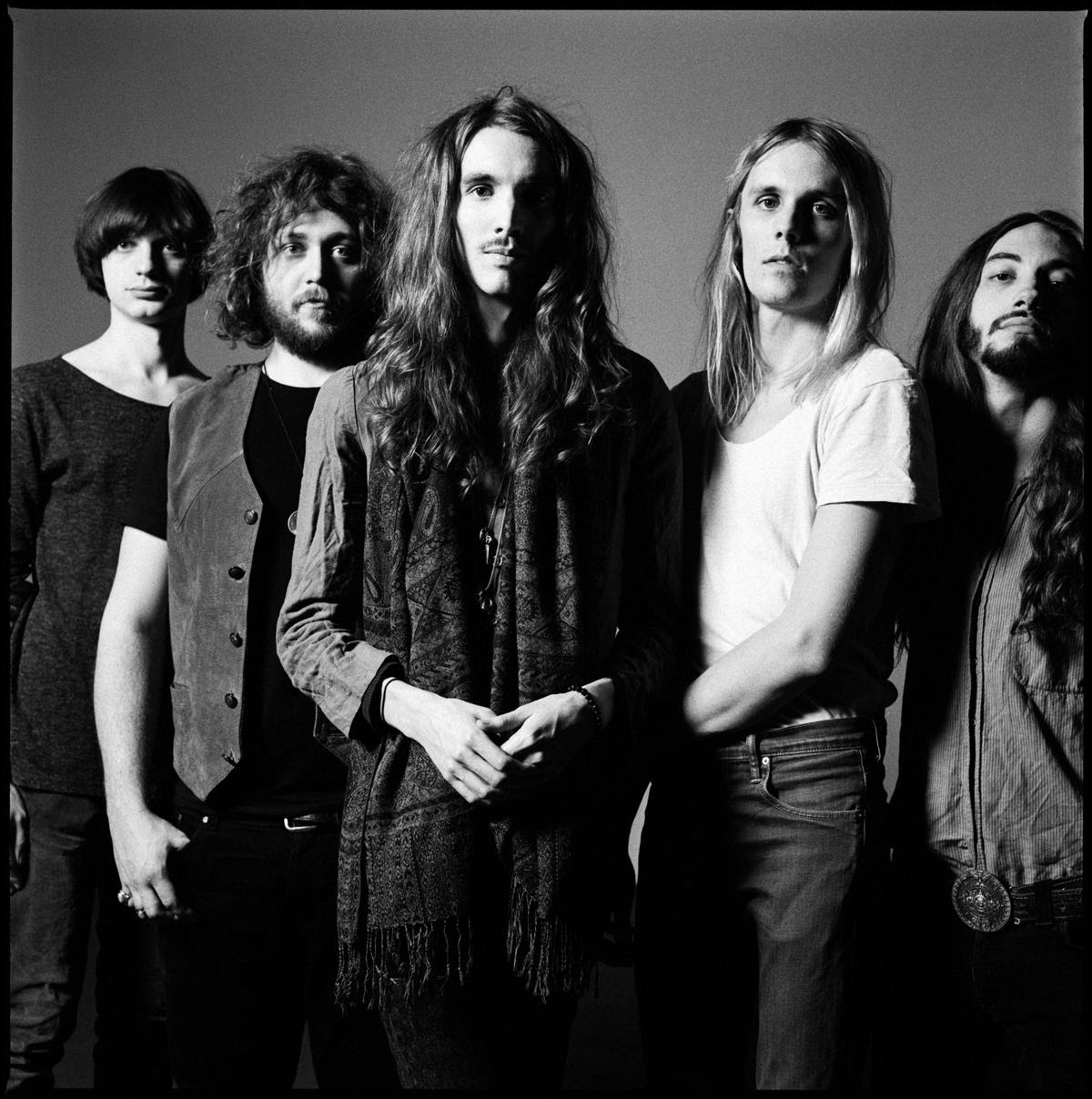 A fascinating hybrid:
Cascades is the second studio album of Suns of Thyme from Berlin.  It oscillates in a universe all of its own – oh yes it does!
Suns of Thyme refuse to blunder into the cliché-trap as they mix their influences in a subtle and tasteful manner. All of this creating an album that is fascinating as its richly textured layers melt into each other gently. Echoes of cool postpunk collide with bits of shoegaze, psychedelia, krautrock and arabesque elements.
After having released Cascades earlier this year, it's time to present a stunning new music video for their most daring title: "Deep Purple Rain" – another fascinating hybrid.
Loose yourself in this fantastic atmospheric music video for "Deep Purple Rain" which is being hosted courtesy of The Obelisk HERE.
Colombian-German director Christian Schmid Rincon about the video: "Iwanted to create a story inspired by ancient Colombian indigenous folk tales: Mystic, psychedelic, esoteric, unknown ones. I wanted to give them my visual twist and capture the essence as much as the never stopping, always thriving rhythm of Suns of Thyme's "Deep Purple Rain".
It is said that in the late 1500's in the region San Martín (Meta Colombia) a standoff took place between the Spanish Conquistadors and the indigenous locals tribes (Guahibo). The Spanish would dress up their slaves with morbid looking outfits (Chachaceros) to scare the Natives in order to obtain their gold, land and consequently, dominate them. Only a few wise tribe leaders were able to see behind the charade and withstand the Conquistador's treacherous plans.
The music video shows a 'Dream Ritual' of sort between an indigenous elder (Guahibo) and a young boy, taking place in the midst of the Colombian jungle. Crossing borders of time and reality the viewer as much as the boy bare witness as the Guahibo elder confronts one of the Cachaceros.
Suns of Thyme comment:
 "We are all baring masks of some sort to show the world a different version of ourselves in order to achieve goals or hide our weaknesses and fears. 'Deep Purple Rain' depicts a moment of clairvoyance or clear-sightedness when we can see behind those masks and get a glimpse at the truth that seems to lie behind it. The music video shows that this universal topic taken from our daily lives can transcend cultural and temporal borders. The visual level of the video – as a rendition of an ancient tale – meets with textual level of the song and they get united through the music that guides both of them."
Suns of Thyme will be on tour this September! Catch them live near you on the following dates listed below:
01.09.2016 München – Sunny Red
02.09.2016 Augsburg – Soho
03.09.2016 Stuttgart – Keller Klub
06.09.2016 Hannover – Lux
07.09.2016 Frankfurt – Nachtleben
08.09.2016 Saarbrücken – Kleiner Klub
10.09.2016 Hamburg – Hafenklang PSYCH Festival
18.09.2016 Berlin – Berghain Kantine
19.09.2016 Köln – Blue Shell
28.09.2016 Nürnberg – muzClub
29.09.2016 Dresden – Groovestation
13.10.16 NL-Tilburg, Cul de Sac
15.10.16 L-Luxembourg, De Gudde Wellen
19.10.16 CH-Bern, Rössli Bar
20.10.16 CH-Luzern, Konzerthaus Schürr
22.10.16 AT-Linz, Kapu
Suns of Thyme is:
Tammo Dehn / Synths, Percussions, Sampler
Tobias Feltes / Vocals, Guitars, Sitar
Tim Hoppe / Guitars
Jascha Kreft / Drums, Vocals
Jens Rosenkranz / Bass
For More Info Visit:
www.facebook.com/SunsofThyme
www.sunsofthyme.de/
If you enjoyed this article, Get email updates (It's Free)
Use Facebook to Comment on this Post