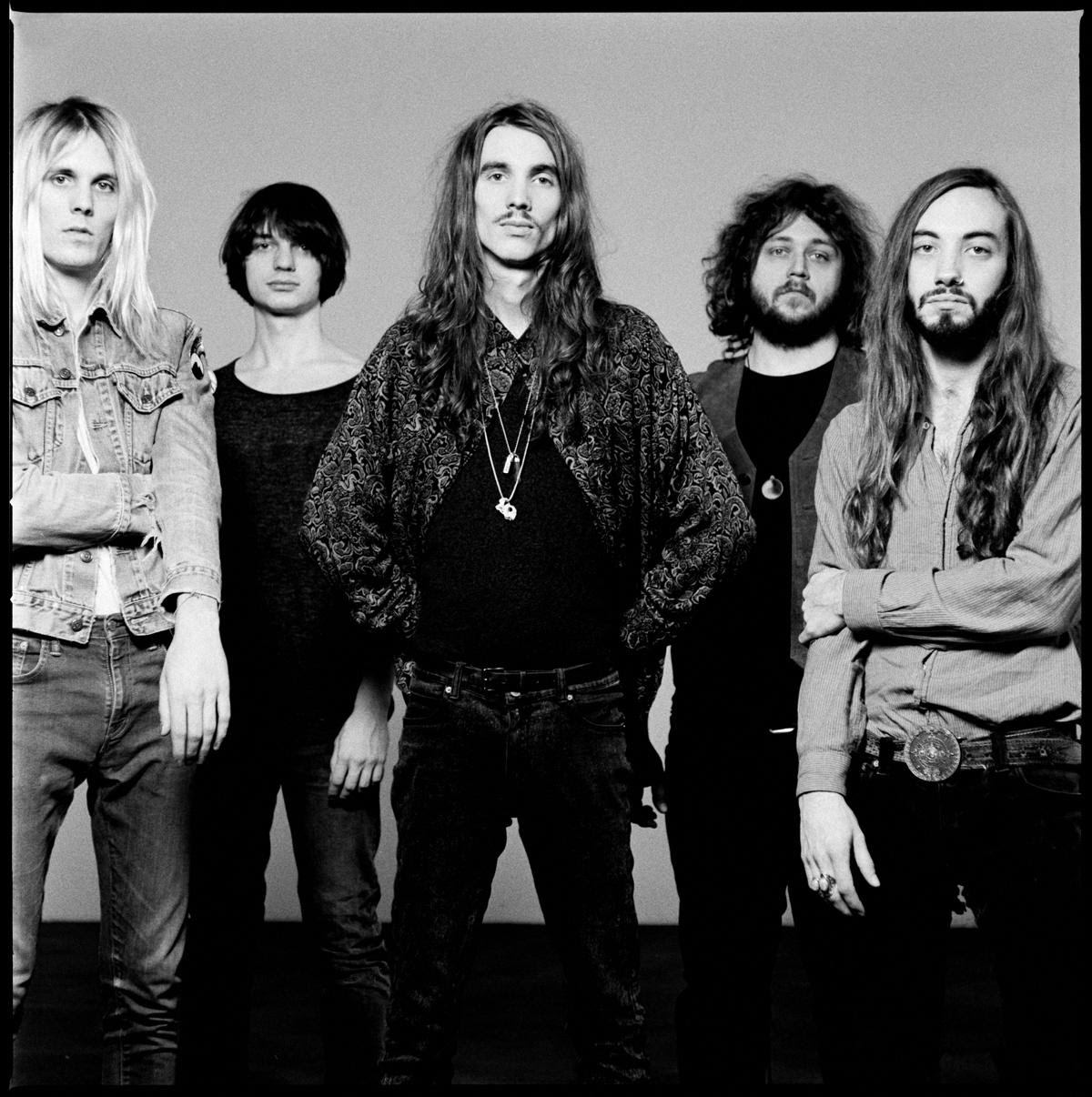 Suns of Thyme blends space rock, shoegaze, and psychedelia reminiscent of Velvet Underground on its sophomore album Cascades, to be released on May 27th via Napalm Records.
Today these Berliners premiere their brand new music video "Intuition Unbound" via Pure Grain Audio.  Check out the video HERE.

Tobias Feltes (Suns of Thyme vocals) comments:
"This song can roughly be divided in two parts, with the first part being an internal lament and the second being a message from the future self. A dialog between you and an older, wiser you."
Synopsis director Easton West comments:
"The storyline is about a wise forest stewart who leads his apprentice through the land teaching her ancient ways until one morning he finds a supernatural blue seed in the wetlands. The discovery initiates a mystical ritual that transfers his ancient knowledge to his apprentice, inaugurating her as the new keeper of the land."
The video stars Swiss actor David Bennent (The Tin Drum, A Dangerous Fortune) and actress Sarah Johnson, and was directed by Easton West of Klein and West, a Berlin based production company and ensemble of film creatives whose work crosses over between narrative, documentary and commercial realms.
Cascades Pre-Orders are now available HERE!

Cascades Track list:
1. Do Or Die
2. Intuition Unbound
3. Ich Träum Von Dir
4. To Vanish
5. Rush
6. Schweben
7. Deep Purple Rain
8. Val Verde
9. The Field
10. Aphelion
11. Prelude
12. In Dreams Awake
13. Kirwani
14. Kirwani II
Suns of Thyme live:
21.07.2016 Cuxhaven, Deichbrand Festival
23.07.2016 Rathenow – Laut & Bunt Festival
01.09.2016 München – Sunny Red
02.09.2016 Augsburg – Soho
03.09.2016 Stuttgart – Keller Klub        
06.09.2016 Hannover – Lux
07.09.2016 Frankfurt – Nachtleben
08.09.2016 Saarbrücken – Kleiner Klub
10.09.2016 Hamburg – Hafenklang PSYCH Festival
18.09.2016 Berlin – Berghain Kantine
19.09.2016 Köln – Blue Shell
28.09.2016 Nürnberg – muzClub
29.09.2016 Dresden – Groovestation
22.10.2016 Linz – Kapu
Suns of Thyme is:
Tammo Dehn / Synths, Percussions, Sampler
Tobias Feltes / Vocals, Guitars, Sitar
Tim Hoppe / Guitars
Jascha Kreft / Drums, Vocals
Jens Rosenkranz / Bass
For More Info Visit:
www.facebook.com/SunsofThyme
If you enjoyed this article, Get email updates (It's Free)
Use Facebook to Comment on this Post