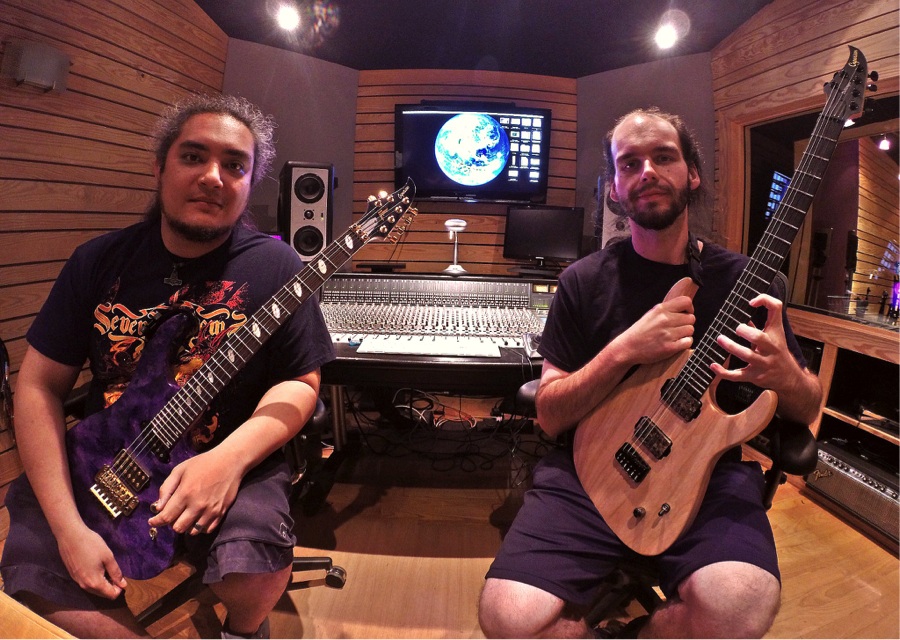 SEVEN KINGDOMS will be recording both an EP and a full length Album this June and July. The band will be working with engineers Jim Morris Morrisound Recording (Iced Earth, Savatage, Death) and Phil Pluskota (Sonic Assault Studios, Abiotic, King Conquer). The band will record both releases at the same time, which will be released separately.  The EP is targeted for early September 2016 while the full length is targeted for late January 2017. The exact dates will be finalized and announced at a later date along with the track listings and artwork."

The band will be releasing the EP and Album via Kickstarter.com. Their campaign is different in that the product will be finished before the campaigns launch, rather than the band doing it after the fact. This itself, turns the Kickstarter into more of a "Hey, buy the preorders from us, directly…. it's all done" rather than "give us money so we can….". In this case, they already "did"! Fans will be able to use Kickstarter essentially as a webstore to preorder lots of new items directly from SEVEN KINGDOMS – before the release date. There will be two separate campaigns, one bigger than the other. Physical items start shipping on "release day". Along with many other items, Hard copies of the EP will be limited to 400 'first edition copies' and the album to 1000 'first edition copies'. Once these copies are printed and sold out, the band will be looking to license the new material and also to re-license physical copies of The Fire Is Mine and the Self Titled albums. The EP Kickstarter launches July 19th, 2016 and the Album Kickstarter launches on October 18th, 2016. A small tour is already being booked during the running of the Album Kickstarter campaign in October to support.
This is going to be SEVEN KINGDOMS most full-blown Power Metal album to date. After their last two European tours with Stratovarius, Amaranthe, Manticora, along with other Tours and Festivals in the USA, the band have been able to harness all the experience and apply it to the writing process. They decided to wait until early 2017 to release the full album since that will celebrate their 10-year-anniversary of the band.
 For More Info Visit:
If you enjoyed this article, Get email updates (It's Free)
Use Facebook to Comment on this Post