Tempe's own Psychostick recently came out with a new album that will make you burst out laughing. Space Vampires is the comedy band's fourth release, and it will make you want to laugh and head bang at the same time. Most of the songs on this album stay within the realm of metalcore, providing a strange-but-good mix of catchiness and aggression behind the lyrical sketches. It occasionally drifts off into other genres, such as on the track 'It's Just a Stupid Movie' (about crappy romance movies) which has a humorously and purposefully generic pop-rock verse. This album sounds ready-made to be performed live, where I'm sure the band can build on their already funny songs.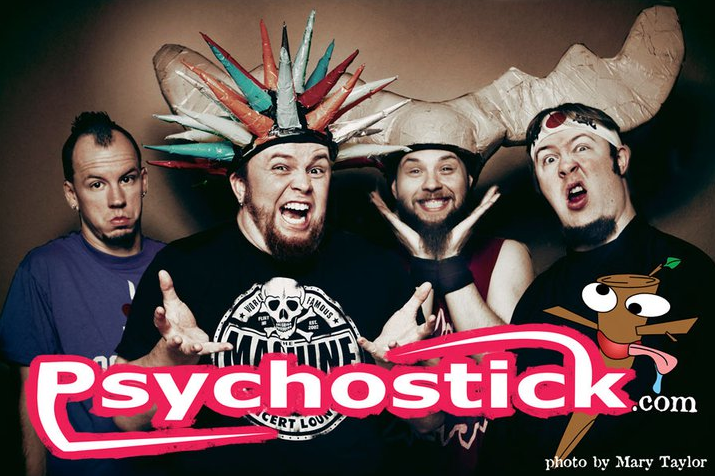 Some of the highlights of the album are:
'Sadface' – This song is about those annoying people on facebook that overshare everything. It samples 'The Beautiful People' by Marilyn Manson and the viral Youtube hit 'Bed Intruder'.
'Political Bum' – With a ridiculously catchy and heavy riff, this song is guaranteed to get stuck in your head, while the topic is one that everyone has surely encountered.
'Numbers' – While this song runs on a bit long, it's a pretty funny take on Drowning Pool's 'Hit the Floor'. The lyrics are about how the vocalist can't count past four.
'Root of All Evil' – One of the heavier tracks on the album, this song is about a trip to the dentist that doesn't go so well.
Check out the video for their song 'BEER!' off of their album 'We Couldn't Think of a Title':

If you enjoyed this article, Get email updates (It's Free)
Use Facebook to Comment on this Post