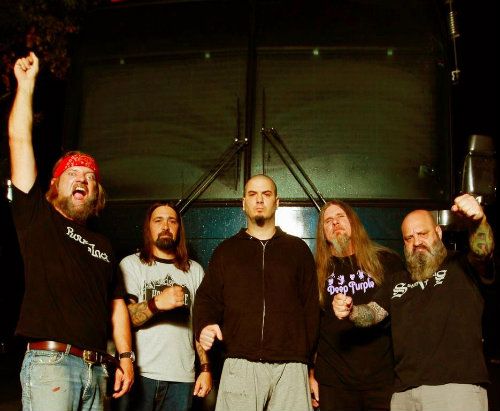 What hasn't been said about Down that needs to be said? Not much. It's crazy to think that Down has gotten so big. Many supergroups do not reach the level of popularity that Down has, and with their newest EP, Down IV Part I the Purple EP, they're continuing to raise the bar, not just musically, but from a business perspective as well.
Throughout their previous three full lengths, they've progressed quite a bit. Now, with the first EP of many, Down IV: The Purple EP, the band is going back to basics – songs like Witchtripper are very bare-bones, almost Black Sabbath like, but equally as good as their previous output. It's incredibly exciting to hear that these records they put out still sell incredibly well – well, as well as can be expected in this genre, with the new EP hitting #35 on the Billboard 200.
We managed to secure an interview with Pepper Keenan, the lead guitarist of both this band, also well known for his work with Corrosion of Conformity, shortly before their show in Tempe today.
Pepper Keenan of Down Talks to The Age of Metal by Theageofmetal on Mixcloud
If you enjoyed this article, Get email updates (It's Free)
Use Facebook to Comment on this Post