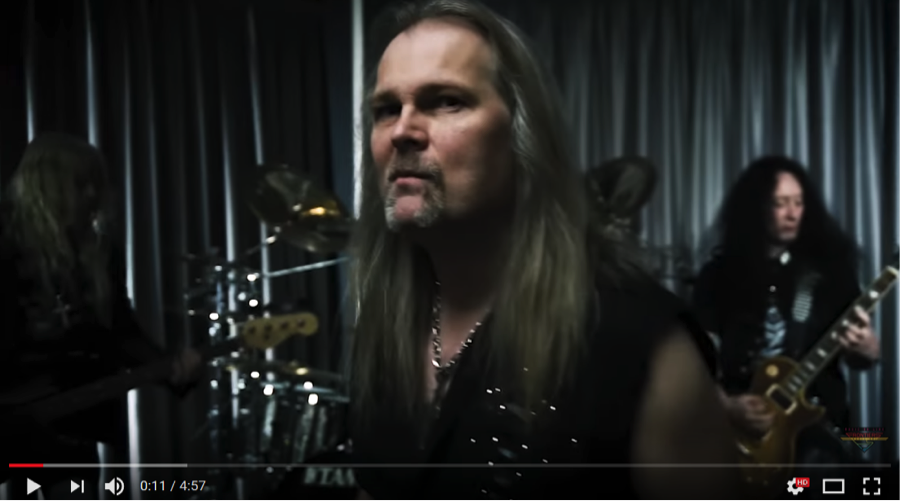 Frontiers Music Srl is delighted to announce the release of JORN's brand new studio album, entitled "Life on Death Road" on June 2, 2017.

Easily one of the greatest rock singers of the 21st century, Norway's very own giant Viking warrior Jorn Lande's vocals are resoundingly strong once again on his ninth original studio album, "Life on Death Road"! This absolutely brilliant new album sees Lande attacking the microphone with rejuvenated vigor, accompanied by a new band and a bigger and stronger sound.
Recently Jorn completed work on the video for "Love is the Remedy". Check it out HERE.
Order "Life on Death Road" here: http://radi.al/LifeOnDeathRoad
or at the links below:
Amazon: http://radi.al/LifeOnDeathRoadAmazon
iTunes: http://radi.al/LifeOnDeathRoadiTunes
Google Play: http://radi.al/LifeOnDeathRoadGoogleP
Stream the current singles on Spotify: http://radi.al/LifeOnDeathRoadSpotify
A lyric video "Man of the 80's" can be watched HERE.
"Life On Death Road" took several months of hard work for the songwriting vision to come together. Jorn needed to take the music to a new level to push the concept of the band further than it has ever gone before. The result is a record that is deep, strong, full of groove and powerful with anthemic songs aplenty! Songs like "Man Of The 80's", "Love Is The Remedy", "Life On Death Road", "Insoluble Maze (Dreams In The Blindness)", and "The Slippery Slope (Hangman's Rope)" capture the essence of Jorn as a singer, songwriter and lyricist.
The album also marks the debut of a new lineup of very experienced and gifted musicians around the Norwegian singer. On bass is Mat Sinner (Primal Fear, Sinner, Kiske/Somerville) who needs virtually no introduction to European heavy metal fanatics. On keyboards and production is Alessandro Del Vecchio (Hardline, Revolution Saints), who already joined JORN for the recording of his last covers album, "Heavy Rock Radio" and was the glue that helped Jorn to create the feel and the direction for the new album. Francesco Iovino (Primal Fear) is on drums and Alex Beyrodt (Primal Fear, Voodoo Circle) handles guitar. Truly a recipe for a roaring success!
"Life on Death Road" Track Listing:
1. Life On Death Road
2. Hammered To The Cross (The Business)
3. Love Is The Remedy
4. Dreamwalker
5. Fire To The Sun
6. Insoluble Maze (Dreams In The Blindness)
7. I Walked Away
8. The Slippery Slope (Hangman's Rope)
9. Devil You Can Drive
10. The Optimist
11. Man Of The 80's
12. Blackbirds
JORN Lineup:
Jorn Lande – Vocals
Alex Beyrodt – Guitars
Mat Sinner – Bass
Alessandro Del Vecchio – Keyboards
Francesco Iovino – Drums
Produced by Alessandro Del Vecchio and Jorn Lande
For More Info Visit:
If you enjoyed this article, Get email updates (It's Free)
Use Facebook to Comment on this Post