If I had to describe this year in a single word, it would be "revival". Many of the bands I've found myself placing on this list are reviving different styles of metal and making them totally unique and fresh again. It's fantastic to see so many bands bring back these great styles of music and make it their own. But before we get to the positive, it's time for me to give my annual Fireplace Award. I give this award out every year to the band whose album that was released this year has only one purpose: BURNING. To keep you warm. This year, I give that award to a group of people whose pretentiousness is only surpassed by how god awful their record is…and most of you love them.
Ghost – Opus Eponymous
Okay, what the hell metalheads? Everyone's been buzzing about this album all year, so I decide to give it a spin. It starts off boring…and doesn't change throughout the entire disc. The band, led by He-Who-Must-Not-Be-Named and his co-conspirators, portray this image of "We are srs Satan worshippers LOL!" and it has the distinct honor of coming up as neither serious nor funny but instead incredibly pretentious. It's like they're trying to be King Diamond…except they've failed miserably. What makes this worse than the beaten-to-a-dead-horse Lulu and the nu-Korn masterpiece Illud Divinum Insanus? We actually knew both of those would suck. This one is just totally bland and contrived on a different level.
And now without further ado…my top 10:
TOP 10: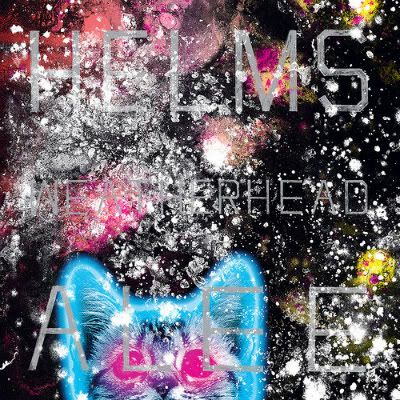 10: Helms Alee – Weatherhead
This release came out quite some time ago and is probably the most unique band on this list (with the exception of my top album). They cover so much ground in their music, from songs you can sing along to (Elbow Grease) to definite heavy stuff (8/16) to even really pretty, subdued music (Music Box). And those are just the first three real tracks (excluding the intro). Just imagine where the rest of the album goes.
9: Indian – Guiltless
This is, without a doubt, the heaviest album to come out all year. I mean Jesus fuck, can an album be this heavy? It's really hard for me to pick a favorite here because the whole album is just fantastic. Seriously. If you want just pure, unadulterated heavy, go listen right now.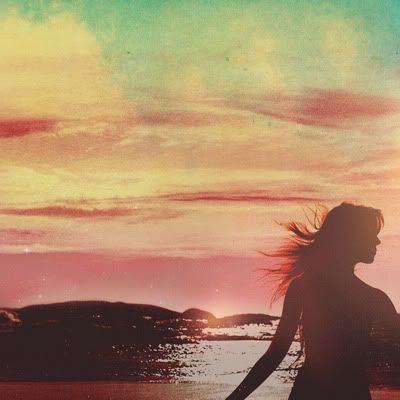 8: Cloudkicker – Let Yourself Be Huge
When Beacons (Cloudkicker's previous album) came out, it totally threw me off guard. I had never heard anything like it to that point, and it hit number 3 of the best albums of the year last year. This release is noticeably different. Gone is the heaviness, technicality – hell, everything about Beacons is disappeared on this release. However, this just goes to show the sheer talent of Mr. Ben Sharp, the architect of this project: it's really really good and deserving of a listen from front to back. Also, the inclusion of vocals on the title track are very Cloudkicker-esque and don't come off as unnecessary at all, which is fantastic.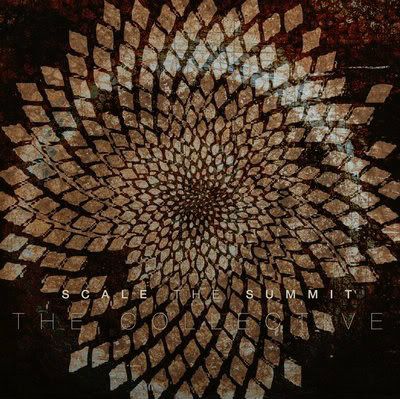 7: Scale the Summit – The Collective
The Collective marks both something old and new for Scale the Summit. In terms of old, it's still straight instrumental, without most of the wankity wank wank guitar that comes from this genre as of late. However, it's much heavier than anything they've put out prior. Many of the songs on this release are real headbangers (The Levitated, Colossal) and Black Hills is likely the most epic song they've ever written. I honestly can't wait for where they'll go next.
6: Hammers of Misfortune – 17th Street
John Cobbett (ex-Ludicra and Slough Feg) has been making metal extremely different for years, all the while relating it to current issues. This album, 17th Street, talks about various topics here, from the collapse of the Lehman Brothers bank (Staring) and bankruptcy (17th Street) and the impact of gentrification on the music scene (The Day the City Died). However, despite the new-school topics, the music is definitely firmly rooted in the music of old – particularly the NWOBHM scene. And HOM brings that scene to new heights with this album. From the dual leads of the title track to the somber sound of The Grain, this is definitely a bit of a classic for the NWOBHM scene.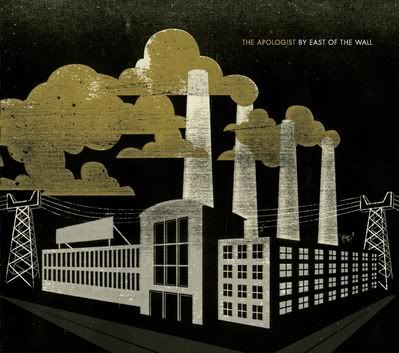 5: East of the Wall – The Apologist
East of the Wall is this extremely technical band out of Brooklyn, New York. The Apologist is on par with Ressentiment, which coincidentally was on my top 10 of last year. The album flows a lot better than Ressentiment did. It's great to just listen all in one go. The mix between clean vocals and growls is better than most technical bands as well. One of those few albums this year that is both really complex and you can headbang to.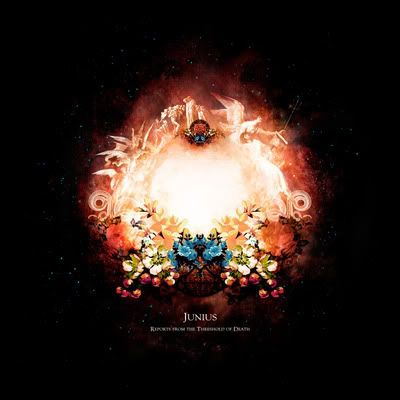 4: Junius – Reports from the Threshold of Death
Junius has always been known for throwing some of the most viscerally intense live shows around. With their new album (on Prosthetic Records, who've been taking some artistic risks with this release), they come really close to melding that live sound with the recorded sound. The emotion that went into this release (keep in mind that the subject matter here is death) is evident, and the final track (Eidolon and Perspirit) is absolutely gorgeous and is one of the best songs released all year long. If you're into really emotional music, this is what you need to listen to immediately.
3: Devin Townsend – Deconstruction
Now, I remember when this whole four-album series was announced. I listened to both Ki and Addicted and they were great for what they were. But I couldn't help but miss the Ziltoid and Strapping Young Lad-esque Devy.
Welcome to Deconstruction.
First off, this could not have been pulled off by Mr. Townsend himself. Virtually everyone important from the left field of metal pitched in, from Emperor's Ihsahn to The Dillinger Escape Plan's Greg Puciato, and many many more. An orchestra was involved. It's definitely massive, though sometimes it can buckle underneath the pressure of its own greatness.
2: Rwake – Rest
This album is the stuff that defines a genre. It hits a peak that sludge metal has never truly hit. This is the realization of what sludge metal can be: an absolutely bleak sound that just lays you fucking flat on the ground. The concept of this album is the end of days. And trust me, it sounds like it. You'll probably never hear anything this bleak this decade, and I'm willing to bet that many bands will try to aspire to write this record, but they will fail. The impact that this record will leave will be seen sometime in the future.
1. Cormorant – Dwellings
First off, before I explain why this is the album of the year over everything else, keep in mind that this album's been out less than a month (as of writing, that is).
Alright, here we go.
Cormorant has accomplished something absolutely fucking monumental with Dwellings. For starters, they're completely unsigned. Everything they do is 100% independent of a label, entirely self-funded. Now here's what makes them special: the music they write is miles better than many other bands on different labels.
Dwellings is a realization of what this band can do. It's a perfect amalgamation of their influences, from the post-black metal core to the folk/old school metal that the songs are built around. It's absolutely perfect. Every single nuance of this album is just perfect. This album features some of the most gorgeous guitar work around, yet some of the most brutal as well. This is by far the most unique, great, original thing released this year. The emotion in this record is extremely evident with every word out of Arthur Von Nagel's mouth. Even the artwork is amongst the best of the year. What you see above is only a small sliver of it.
This is the only album I've listened to this year that truly just got me. It's really that good.
If you enjoyed this article, Get email updates (It's Free)
Use Facebook to Comment on this Post