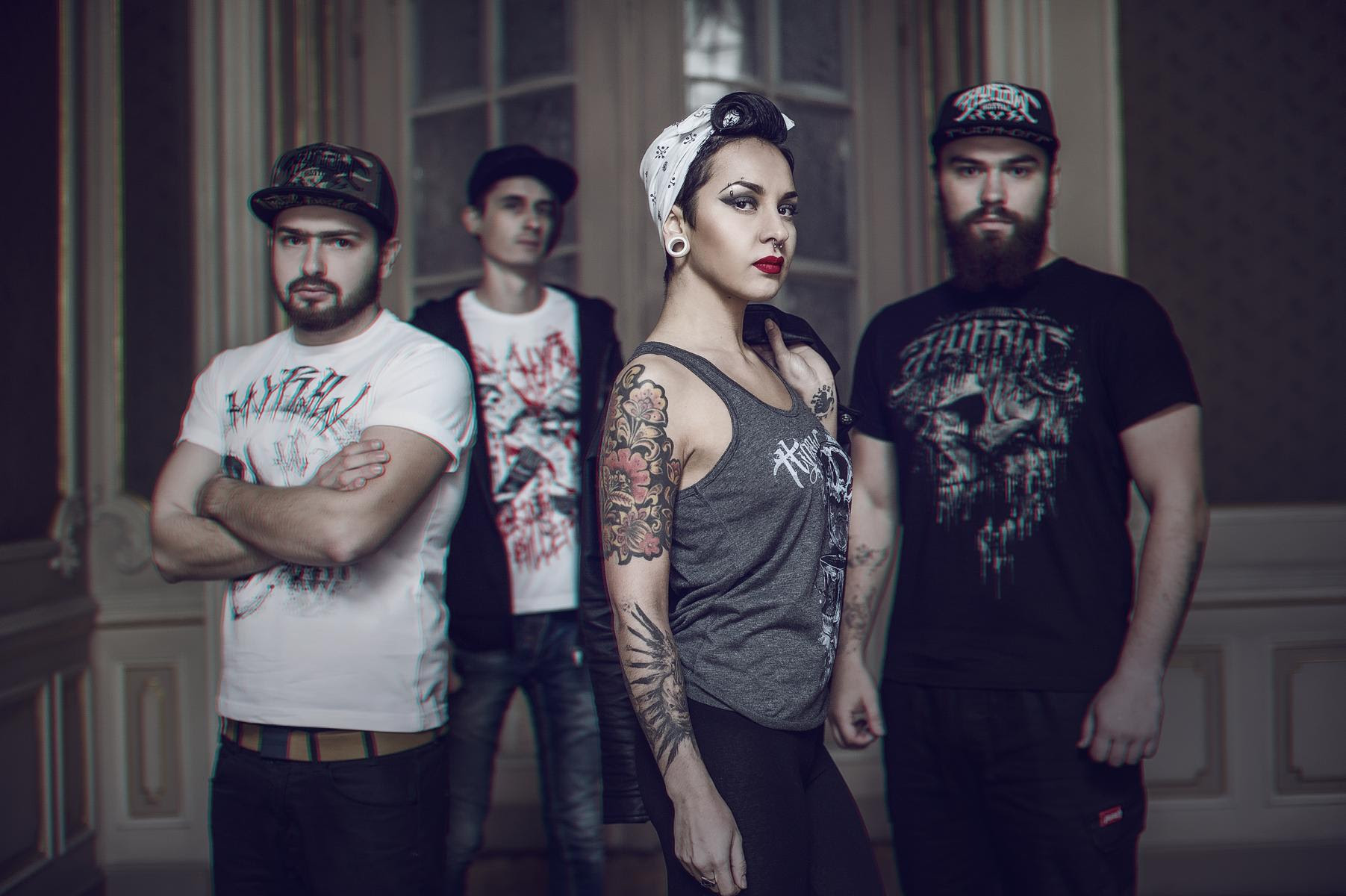 The female fronted Groove Metal band JINJER has already captured their fans' attention with first impressions of their upcoming album King Of Everything.  Being the Ukraine's best-kept extreme metal secret, the technically sophisticated four-piece JINJER represent an incredibly catchy mix of metalcore, djent, hardcore, and groove metal.

Get yourself into the right JINJER mood with these Webisodes here:
Webisode #1 https://www.youtube.com/watch?v=nPqkcRZt5lY
Webisode #2 https://www.youtube.com/watch?v=60kk5w_L_GQ
Webisode #3 https://www.youtube.com/watch?v=rgciM4B0WYw
Webisode #4 https://youtu.be/FyHmpM0doNk
JINJER has also already premiered their first music video off of King Of Everything. Watch "Words of Wisdom" HERE.
King Of Everything will be released on July 27th 2016 via Napalm Records, pre-order your copy HERE.
King Of Everything Track Listing:
1 Prologue
2 Captain Clock
3 Words of Wisdom
4 Just Another
5 I Speak Astronomy
6 Sit Stay Roll Over
7 Under the Dome
8 Dip a Sail
9 Pisces
10 Beggars' Dance
JINJER Line-Up:
Tatiana Shmailyuk – Vocals
Roman Ibramkhalilov – Guitars
Eugene Kostyuk – Bass
Dmitriy Kim – Drums
For More Info Visit:
www.jinjer-metalband.com
www.facebook.com/JinjerOfficial
If you enjoyed this article, Get email updates (It's Free)
Use Facebook to Comment on this Post