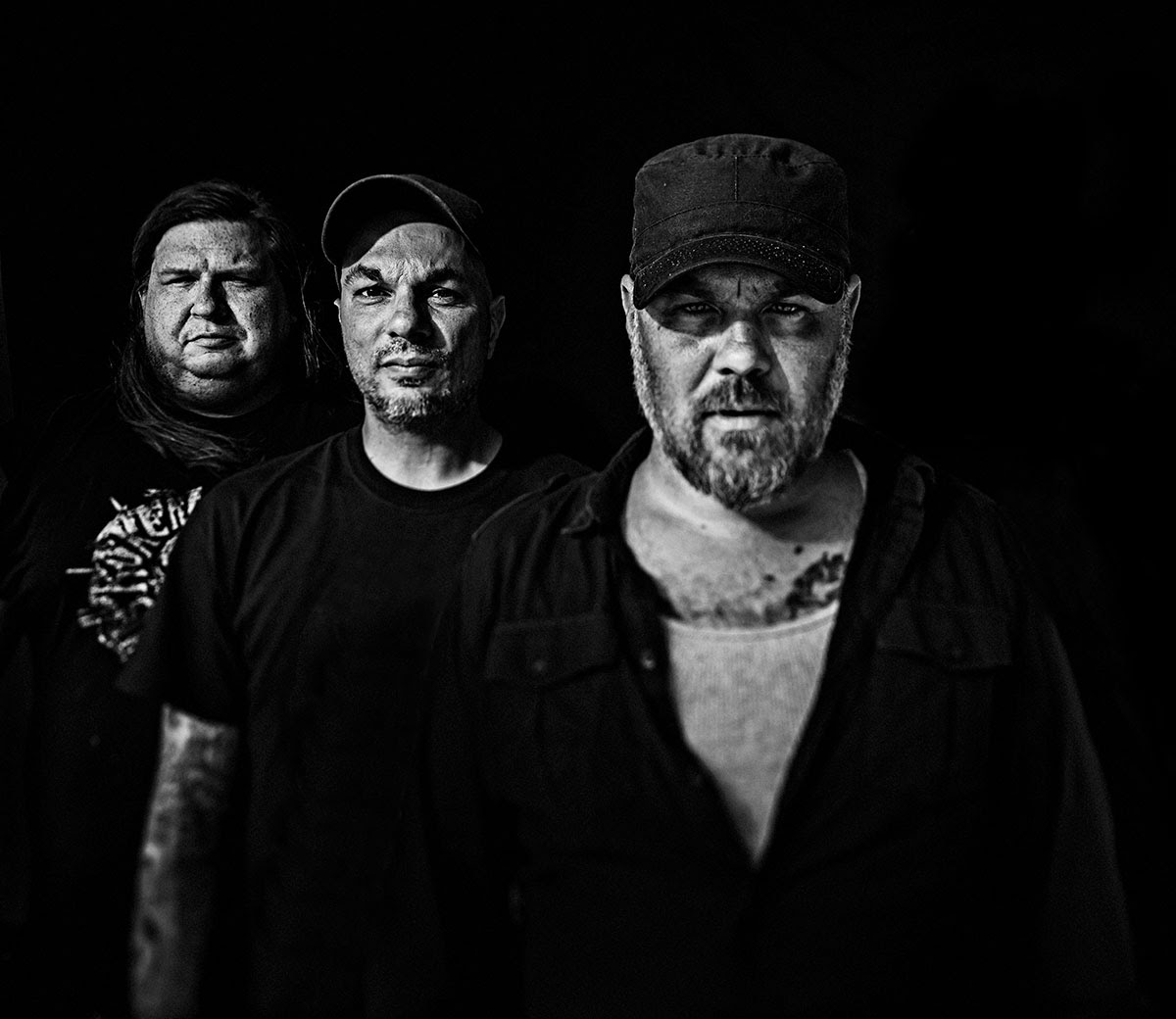 Apocalyptic heavy music icons INTEGRITY will release their highly anticipated 12th studio album Howling, For The Nightmare Shall Consume July 14th via Relapse Records. Today the band drops another new video from the album for the song "Hymn for the Children of the Black Flame." The video was directed by Jimmy Hubbard (Baroness, Mastodon, The Obsessed) Watch the video HERE!
"The horrifically stunning aesthetic of director, Jimmy Hubbard has taken us deep into the realm of forbidden nightmare and religious inversion. Hubbard has breathed a new hell into our song, 'Hymn For The Children Of The Black Flame,'" says vocalist Dwid Hellion.
Howling, For The Nightmare Shall Consume
was recorded and mixed at Developing Nations Studio in Baltimore with mastering handled by Brad Boatright (Obituary, Toxic Holocaust, Full Of Hell). The album will see its release on CD/2xLP/Deluxe 3xLP/CS/Digital via
Relapse Records
on
July 14th
. Physical pre-orders and exclusive bundles are currently available via Relapse.com
at this location
while digital pre-orders are available via Bandcamp
HERE
.
Album Art Credit: Dwid Hellion
INTEGRITY Tour Dates:
Jun 16 Stadtmitte, DE Stadmitte
Jun 18
Clisson, FR Hellfest 2017
— All Dates

Oct 06 – 09

With Creepout —
Oct 06
Tokyo, JP Antiknock
Oct 09
Tokyo, JP Earthdom
About Integrity:
Known for being one of the most incendiary and influential bands in hardcore and modern metal history, apocalyptic heavy music icons INTEGRITY formed in Cleveland in 1988 primarily as an outlet for the philosophical and spiritual musings of vocalist Dwid Hellion. With an intense sound that melds together high-velocity hardcore punk, heavy metal, thrash and angular, noisy guitar riffs with lyrical themes that include religion, the supernatural, mental illness, individualism, the occult, and Holy Terrorism, INTEGRITY are unquestionably one of the pioneering forces that forged the worlds of hardcore and metal together. Their influence on hundreds, if not thousands of bands can still be heard to this day.
The group issued its debut album, Those Who Fear Tomorrow, in 1991 followed by a steady series of splits, singles and compilations. They returned with their sophomore full-length Systems Overload in 1995 followed by 1996's Humanity Is the Devil and 1997's Seasons in the Size of Days, the latter two being loose concept albums focusing on Dwid's religious obsessions which ultimately helped broaden INTEGRITY'S appeal beyond the hardcore faithful into the punk and metal stratosphere.
In 1997, Dwid started his own Holy Terror label to release a collection of INTEGRITY rarities entitled Taste of Every Sin. The next decade plus saw INTEGRITY continue their relentless output of acclaimed full-lengths with a variety of the scene's most respected labels including Deathwish, A389 Recordings, and Magic Bullet. 2003's To Die For was particularly heralded as one of the band's most vicious and powerful albums to date.
Fast forward to 2016 when INTEGRITY sign to renowned independent label Relapse Records to usher in a new era of the band. After headlining numerous hardcore and metal festivals across the globe, the band recorded their 12th full-length album Howling, For The Nightmare Shall Consume, due out July 2017 via Relapse. A conceptual foretelling of the final days of Armageddon,Howling… is a manifestation of pentecostal nightmares and religious depravities, wrought with fire and brimstone sermons and occult prophecies bathed in waves of destruction. The album, heavily inspired by the Satanic-Panic era of 1980's heavy metal and it's effect on culture as a whole, is an extremely moody, diverse and aggressive offering with influences ranging from Motorhead, Slayer and GISM to Shout at the Devil-era Motley Crue and Randy Rhoades-era Ozzy Osbourne.
Now with almost 30 years of creating dark and terrifying anthems under their belt, INTEGRITY have honored their past musical legacy while fearlessly moving forward into unchartered territory on what is undoubtedly their most elaborate and ambitious effort to date.
Official links:
Top Photo Credit: Jimmy Hubbard
If you enjoyed this article, Get email updates (It's Free)
Use Facebook to Comment on this Post