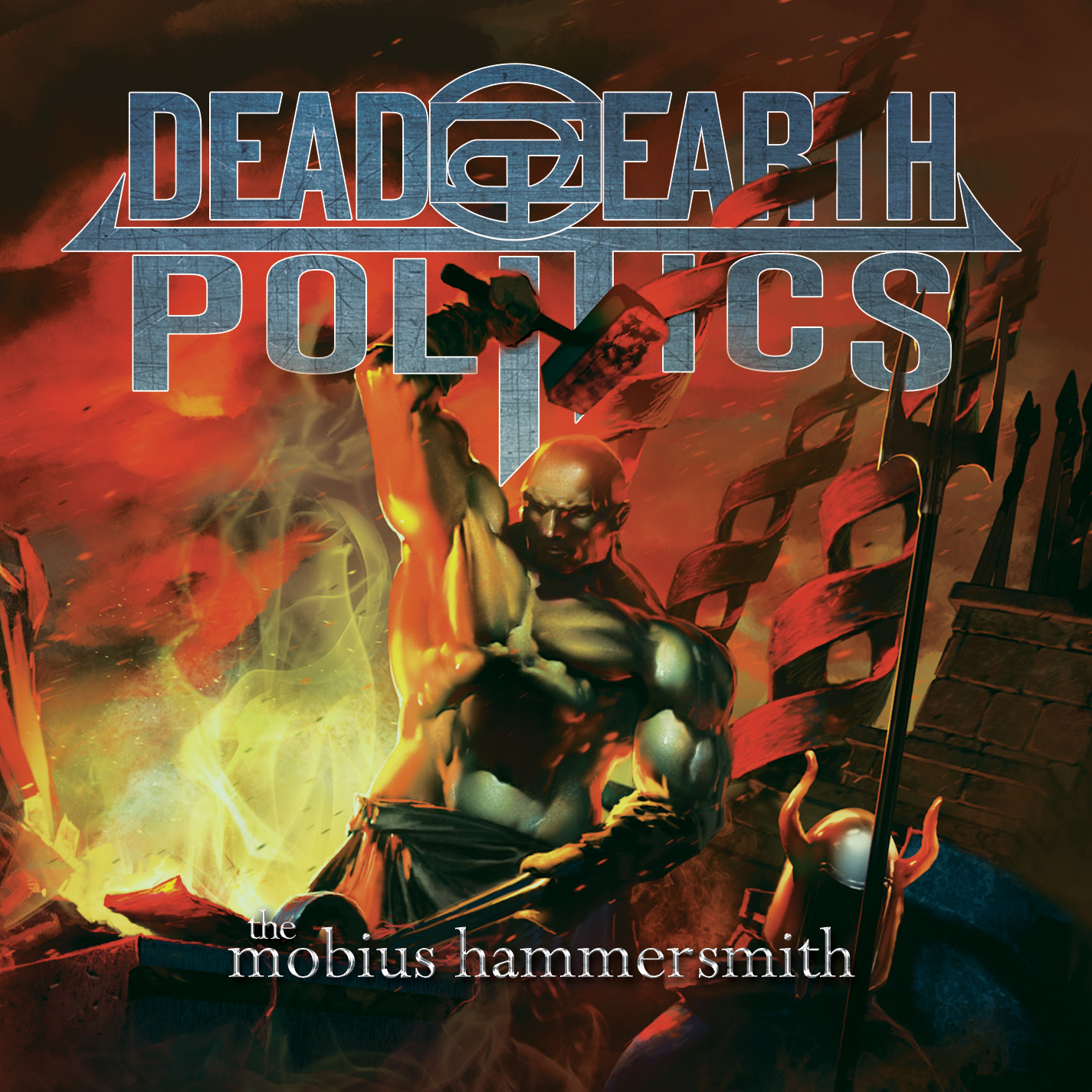 Voted Best Metal Band for four years running (Austin Music Awards, 2012-2016), DEAD EARTH POLITICS continues to prove their longevity and power. Now charging forward with their latest release, The Mobius Hammersmith, the band's relentless work ethic is clearly leading to their much deserved recognition and success.  The Mobius Hammersmith is available for purchase HERE.

In conjunction with the release of their EP, DEAD EARTH POLITICS has partnered with Revolver Magazine for an exclusive stream of The Mobius Hammersmith in its entirety at RevolverMag.com.  Listen to the EP HERE.
The band's video for the song "Runescarred" can be viewed HERE.
In support of The Mobius Hammersmith, DEAD EARTH POLITICS will hit the road this summer.  The tour kicks off July 29th (release day!) in Lake Charles, LA and runs through August 13th winding up at the band's hometown haunt The Dirty Dog Bar in Austin, TX.
Forged from the soul of the Austin metal scene, DEAD EARTH POLITICSis a blade that cuts like no other.  Said to fit easily on any bill ranging from Iron Maiden to Black Sabbath to Lamb of God, they are the band that truly unites sub-genres.
Having marked their tenth year, they continue to relentlessly scribe stellar music – and the sky remains the target.
With passion coursing through their veins and dedication in their hearts,DEAD EARTH POLITICS strives for perfection in their craft.
The Mobius Hammersmith Track Listing:
1) Runescarred
2) The Mobius Hammersmith
3) Balancing Broken Scales
4) Wretched Things
5) Broad Wings & Distant Shores
DEAD EARTH POLITICS On Tour:
7/29: Lake Charles, LA @ Luna Live
7/30: Metairie, LA @ Twist of Lime
7/31: Montgomery, AL @ Head on the Door
8/1: Louisville, KY @ Highlands Taproom
8/3: Richmond, VA @ Wonderland
8/4: Asheville, NC @ The Boiler Room
8/5: Hickory, NC @ The Wizard Saloon
8/6: Cape Coral, FL @ Rackems Spirits
8/7: Tampa, FL @ The Brass Mug
8/10: Albany, GA @ The Oglethorpe Lounge
8/11: Oceans Spring, MS @ Juke Joint
8/12: Houston, TX @ Acadia Bar & Grill
8/13: Austin, TX @ Dirty Dog Bar
For More Info Visit:
If you enjoyed this article, Get email updates (It's Free)
Use Facebook to Comment on this Post