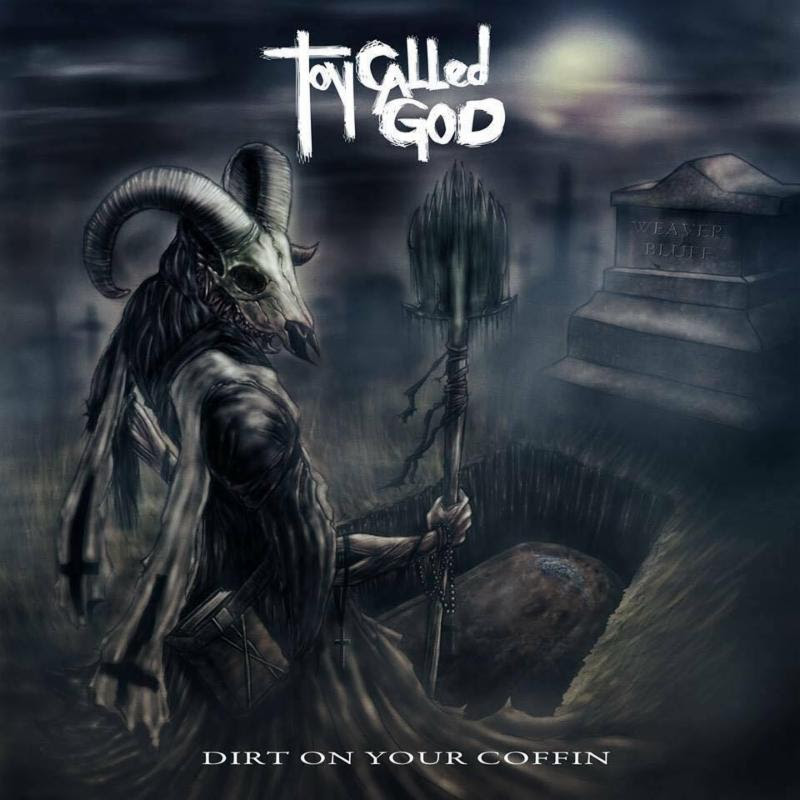 Groove metal influenced hard rockers TOY CALLED GOD are gearing up for the release of their third heavy-hitting full-length album, Dirt On Your Coffin, out April 5th. Hailing from Brentwood, CA, the quartet have been making a name for themselves since 2011 – mixing crushing distortion, great hooks and an amazing ability to make your head bang…involuntarily! This is the band's first album with new frontman Marcus Lance.
In celebration of the upcoming album release, TOY CALLED GOD have unleashed a brand new music video for the record's lead track, "False Prophet". Shot and directed by Mike Sloat (Testament, Machine Head, Lynyrd Skynyrd) on location at Brannan Island in Antioch, CA, the video depicts a priest's personal struggle with the message he is delivering to his flock. It all comes to a head during a funeral as he loses the struggle with his inner demons, personifying the song's title.
Watch the video here, exclusively via PunkNews.org:
Pre-order Dirt On Your Coffin today via Big Cartel.
Dirt On Your Coffin Track Listing:
1. False Prophet
2. Drop On The Pile
3. Justice
4. Numb In A Bottle
5. Warning Shot
6. Push Me Down
7. Shackled
8. Dirt on Your Coffin
TOY CALLED GOD are currently booking U.S. summer tour dates to support the album. Details will be provided via all band social media sites soon.
On April 8th, TOY CALLED GOD will headline a CD release show at The Golden Bull in Oakland, CA (412 14th St.). Support will come from The Ghost Next Door, My Victim andInfex. The show is 21+, begins at 8:00pm and costs $8 at the door. Visit http://thegoldenbullbar.com/ for more information.
About TOY CALLED GOD:
TOY CALLED GOD began their onslaught with the release of their first demo, Only One Menace, in January 2011. A relentless year of shows followed. The band released their self-titled debut album in 2012, supported by a successful release show featuring Kill Devil Hill in Oakland, CA. In 2013, TOY CALLED GOD won Top Overall Honors in the Project Independent contest and RadioRiff.com awarded the band a "Riffie" award for their first single, "Only One Menace". In 2014, the band released their second full-length album Guns, God and Steel, which they later supported on the Project Independent Tour in 2015. TOY CALLED GOD endorses and recommends Fireplant Guitars, Warwick Basses, and Steve Clayton Picks.
Follow TOY CALLED GOD:
TOY CALLED GOD is:
Marcus Lance – Vocals
Paco D'Rocker – Drums
Dustin Phillips – Bass
Patrick Donovan – Guitar
If you enjoyed this article, Get email updates (It's Free)
Use Facebook to Comment on this Post