Vermont's gritty progressive metal quartet BARISHI are streaming their ambitious new full-length, 'Blood from the Lion's Mouth'. 'Blood from the Lion's Mouth' is streaming now, alongside exclusive track commentary by the band at Invisible Oranges.
Regarding the album, the band comments, "We're really proud of this album. It was an absolute blast to both write and record. We spent last summer at home in Jamaica, Vermont writing constantly. Our goal was to come up with something that was cohesive as a whole but also had an individuality to each track. Our producer Brian Westbrook really went above and beyond with it's production. He has such clear vision in regards to a song's structure as well as it's sonic potential. It was killer to work with him again."
BARISHI's second full-length, and first for Season of Mist, will be released worldwide on Sept. 16. Pre-orders for 'Blood from the Lion's Mouth' are available now at the Season of Mist E-Shop.
'Blood from the Lion's Mouth' was recorded by Brian Westbrook at PDP Recording (LICH KING) in Greenfield, MA during winter 2015-2016, and features cover art by Brian Mercer (LAMB OF GOD, BLACK TUSK, WILDLIGHTS and many more).
Track list:
1. Grave of the Creator
2. Blood From the Lion's Mouth
3. The Great Ennead
4. Death Moves in Silence
5. Master Crossroads, Baron Cemetery
6. Bonesetter
7. The Deep
8. The Spectral Order
BARISHI have announced an album release show. The show, taking place in Brattleboro VT will see the band perform on Sept. 16. A full list of live dates can be found below.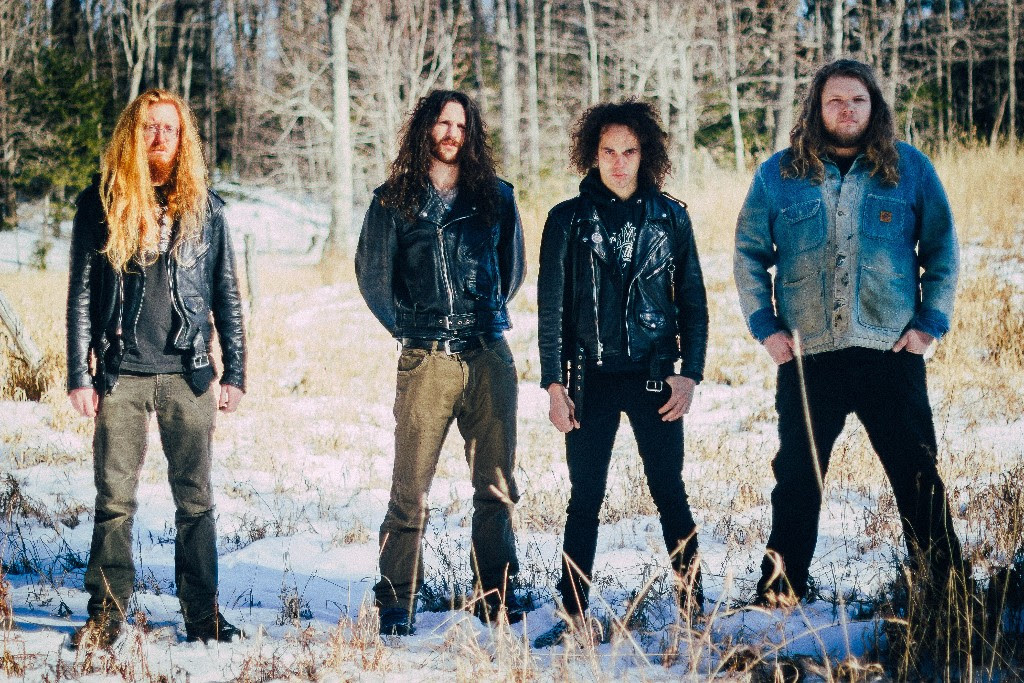 Established in 2010 in Southern Vermont by guitarist Graham Brooks, bassist Jon Kelley and drummer Dylan Blake, BARISHI have performed their unique take on metal throughout the east coast of the United States. Within two years of their formation, vocalist Sascha Simms joined the band and completed the lineup that would release a self-titled LP in 2013 to critical acclaim. BARISHI followed the release of their self-titled record with a national tour in support of guitarist Felix Martin, and recently toured across the US with WEEDEATER.
BARISHI news and tour updates will be made available via the Season of Mist website, and the BARISHI Facebook page.
BARISHI tour dates:
Sep. 15 Worcester, MA @ Ralph's Diner
Sep. 16 Brattleboro, VT @ Metropolis
Sep. 17 Northfield, VT @ Dead End Farm Metal fest
Oct. 8 Peterborough, NH @ Wreck Room
What the press is saying about BARISHI:
"…willfully avant-garde prog-metal…which mixes melodic and psychedelic tendencies with hardcore bite and bitterness and the same sort of autistic-savant creativity of Ihsahn's solo output. Magic, in a word." – NoCleanSinging.com
"a brilliant mix of progressive metal dynamics and inventive hardcore harshness that is at once creative, melodic, and captivating" – Ghost Cult Magazine
"weird, intense, and fascinating" – Sea of Tranquility
If you enjoyed this article, Get email updates (It's Free)
Use Facebook to Comment on this Post