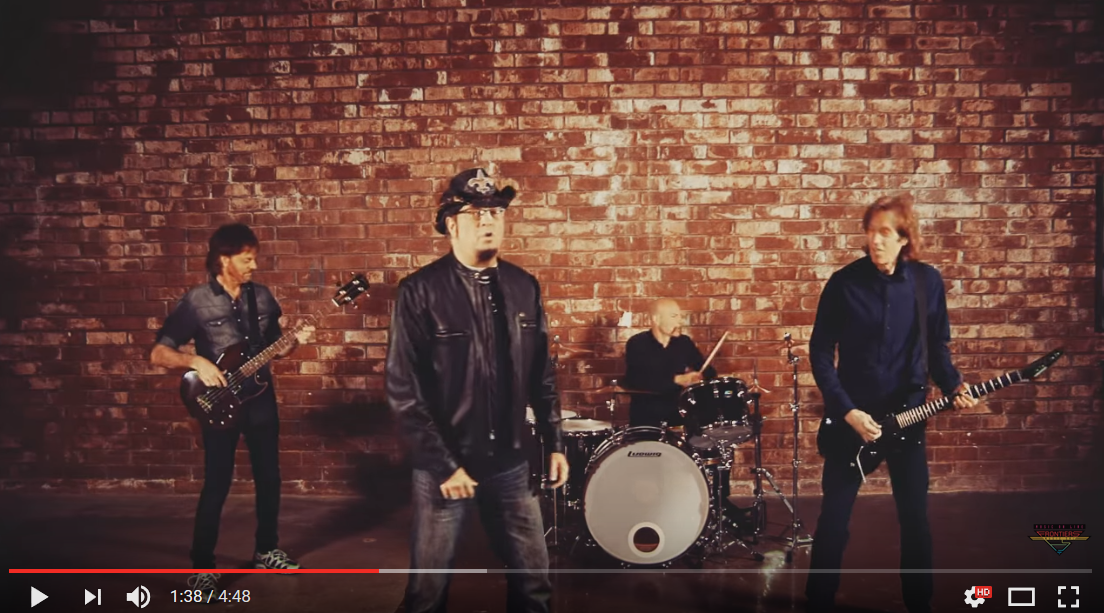 Today, ALL 41 are pleased to debut their first song and video from "The World's Best Hope". Watch the video for "After The Rain" HERE.
Order the album here http://radi.al/All41 or at the links below:
Amazon: http://radi.al/All41Amazon
iTunes: http://radi.al/All41iTunes
Google Play: http://radi.al/All41GooglePlay
Digital pre-orders come with an instant download of "After The Rain".
ALL 41 is not just another project born of Frontiers' President Serafino Perugino's imaginative A&R mind, but is a project very close to the hearts of each musician involved. With none other than the amazing Terry Brock on lead vocals (Giant, Strangeways), Robert Berry (Three, Alliance) on bass and lead vocals, Gary Pihl (Boston, Sammy Hagar, Alliance) on guitar, and Matt Starr (Ace Frehley, Mr Big) on drums, All 41 is a project born of passion and fire. Their debut album, "World's Best Hope" will be released July 7, 2017. You can see a behind-the-scenes look at the making of the album here: https://youtu.be/CTZfOxFGA1Y
Musically, these guys gel incredibly well and have come up with a superb debut album, which mixes Mr Big's most melodic moments together with the more keyboard-laden years of Van Halen along with obvious nods to Strangeways and Alliance. The duel lead vocals are an amazing plus for this absolutely beautiful record, not to mention the excellent production, which highlights the unforgettable melodies. An AOR highlight of the year!
Track Listing:
1. After The Rain
2. Cyanide
3. Down Life's Page
4. Mother Don't Cry
5. Show Me The Way
6. Walk Alone
7. Don't Surrender (To Love)
8. Hero In Your Life
9. Never Back Down Again
10. Who Knows
11. The World's Best Hope
For More Info Visit:
https://www.facebook.com/All41band/
If you enjoyed this article, Get email updates (It's Free)
Use Facebook to Comment on this Post